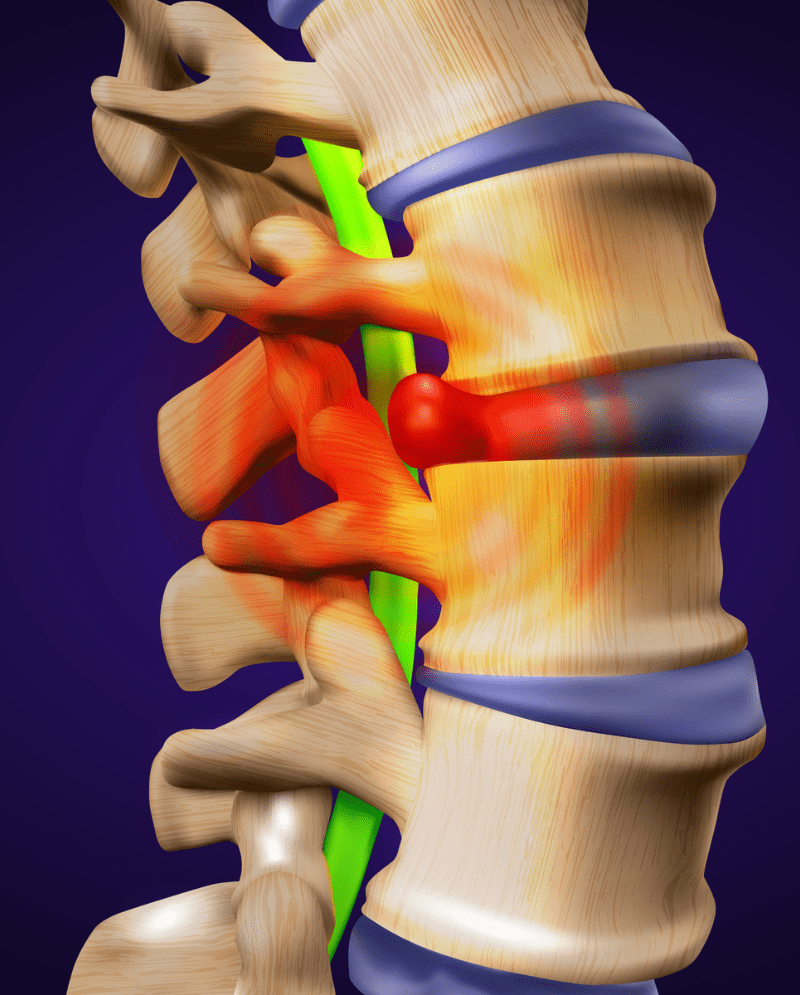 Slipped Disc Relief Atlanta, GA
The term "slipped disc," commonly associated with low back (lumbar) injuries, is actually a misnomer because discs do not actually slip. Instead, they herniate or bulge out from between the bones when a fragment of the center part (nucleus) of the disc is displaced and pushes through a tear in the outer layer (annulus) of the disc. This process is similar to degenerative disc disease and can be an early stage of degeneration. In addition, irritation from the tear or pressure from the fragment on nearby nerves can cause pain.
Causes of a Herniated Disc
Various factors can weaken the discs and lead to herniation, including certain lifestyle choices like smoking, lack of exercise, poor nutrition, daily wear and tear, poor posture, injury or trauma, or incorrect lifting or twisting. Even a simple everyday movement or strain, such as coughing, sneezing, or bending, can cause a weakened disc to herniate.
Symptoms of a Herniated Disc
Symptoms of a herniation can include pain in the herniated disc that may radiate into the hips or buttocks or pain or numbness radiating down the leg to the ankle or foot. In severe cases, a large herniation may cause weak extension of the big toe and trouble putting pressure on the toes or heels when walking. Changes in bowel or bladder function and/or sexual function may also occur in severe cases.
We Can Help
If you are experiencing back or neck pain, we encourage you to schedule an appointment at Cipriano Buckhead Chiropractic in Atlanta, GA. Our expert chiropractor, Dr. Joseph Cipriano, will assess your symptoms and, through an in-depth examination, identify the root cause of your pain and deliver his expert recommendation on how to help you get back to living your life pain-free.
Our care also includes education and resources to help you prevent neck and back pain from occurring in the first place. In addition, we will provide expert advice on maintaining good posture, incorporating regular exercise into your routine, and managing stress and sleep to reduce the risk of a reoccurring disc injury.
At Cipriano Buckhead Chiropractic, we are committed to providing exceptional patient care. We strive to create a welcoming and comfortable environment where you can receive the care you need to feel your best. Don't let "disc" pain hold you back from living your life to the fullest.
Contact us today to schedule an appointment and start your journey toward a pain-free life.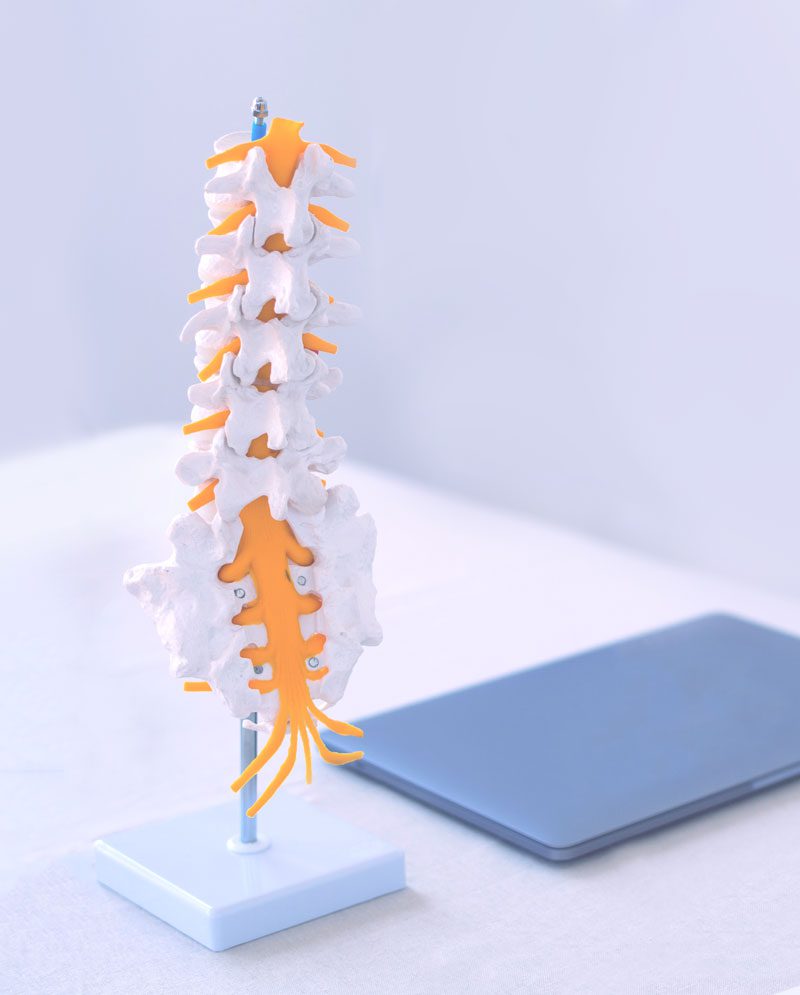 "After an auto accident,
I was recommended to
Dr. Cipriano. It was a great recommendation. He was pleasant, never had to wait, and he works magic. I would highly recommend him and his staff."
What People Say About Us.

I have come to Dr. Cipriano for at least 10 years. He is caring and checks in with his patients. The staff is efficient and friendly. I am always greeted in a professional manner. He is a kind, professional and addresses the needs of his patients. I went to him because I have vertigo and a herniated disc that he treated. I am very happy with the care. I recommend him to all my friends and family.
Dr. Cipriano is absolutely the best! I've been going to him for over 20 years and the service he provides has never faltered. Back pain, neck pain, calf muscle issues, arm & shoulder pain....he's fixed it all. I've recommended many people to him over the years and they've all been just as happy. If you want someone you can trust and someone who really cares, give him a call, seriously - you'll thank me!